Reunion at Redmond Ridge
from aptfinder.org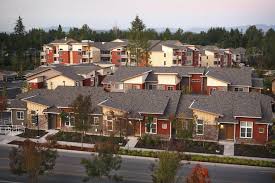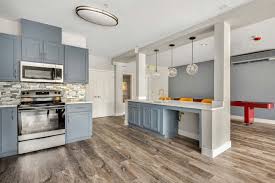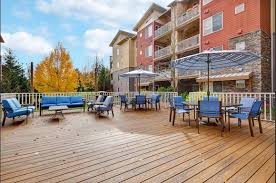 11315 Trilogy Parkway NE
Redmond, WA 98053 (map)
King County

Property Category:
Properties for Seniors Only
These properties have been financed and operate to serve senior households only. In general, persons under 62 are not eligible for these properties. Often these properties have services and/or facilities that accommodate seniors. Some properties may define their senior age as 55 or older. Please see the property listing for details.
There are generally two types of senior properties:
1. Properties that require that all persons in the household be of senior age at initial move in to qualify
2. Properties that require that only the head of the household be of senior age at initial move in to qualify
Please call the MAIN CONTACT on each property listing for specific program or property eligibility.
Approximate Wait:
No waiting list at this time
Availability Detail:

Senior 55+ studios, one, two and three bedroom affordable and market rate apartment homes. Please call for availability of apartments and qualifying factors.
ARCH program 80% - 120% Median Income limits apply. ARCH (A Regional Coalition for Housing) program establishes income and rent guidelines for a range of affordable housing projects across East King County. These guidelines limit the maximum rents that may be charged, and the incomes of eligible tenants, to ensure that housing is affordable to those who need it.
Special Eligibility:

Affordable Senior Housing for 55+
Description:


Our apartments come in 26 distinct floor plans with everything from studios to expansive three bedroom town homes with attached private garages. Each gorgeously appointed home features designer interior flourishes, including vaulted ceilings, energy efficient lighting, and wood-style plank flooring. Whether you choose a studio, one, two or three bedroom apartment, you will feel right at home at Reunion at Redmond Ridge.
We provide the best in active 55+ living right here in Redmond, WA. With endless activities and a strong sense of community, you come first at Reunion at Redmond Ridge. Our world-class-amenities include an indoor game lounge, an outdoor terrace, a community workspace, a fitness center and yoga studio, and much more. As a pet friendly community, we also offer you endless green space and paths to play or walk with your furry friends and two pet relief areas!
Best of all, we're mere moments from your favorite shops and eateries, making it easy to explore downtown Redmond and beyond.
Main Contact

for Inquires and Application
Name:
MG Properties Group
Phone:
858-345-9104
Title:
Property Management
Fax:
Company:
Email:
Address:
10515 Sorrento Valley Rd # 300
Website:
https://www.mgproperties.com/
San Diego, CA 92121
Program Type(s)
Properties that offer subsidized apartments through other City, Local or private funding
Properties that offer subsidized apartments through other City, Local or Private funding
Subsidy is available through a City, Local or private funding program to qualifying households.
Examples include:
1. Shelter Plus Care offers subsidy for disabled individuals involved with a participating agency.
2. Vash- HUD Veterans Affairs Supportive Housing provides vouchers for subsidized rent to homeless veterans and their families as part of case management and services through the VA.
3. Salvation Army Homeless Family Assistance (HFA) Program assists homeless families with move-in costs, rental subsidy and case management to help maintain affordable housing for a specified period of time.
Please call the MAIN CONTACT on each property listing for specific program or property eligibility.
Properties that Accept Housing Authority provided Tenant-Based Vouchers
Properties that accept Tenant-Based Housing Authority Provided Vouchers
Properties in this category are private or publically owned properties that accept applicants with a Housing Authority provided Housing Choice Section 8 voucher or certificate. You must first have applied and received a voucher through your local housing authority program. You should contact your city or county Housing Authority directly for an application for their voucher/subsidy program.
All properties listed on our site that do not have Project-Based subsidy through another government program will take a Section 8 voucher. Vouchers are portable and transferrable because they stay with the household, not the property, once you move out of the property. Then you can take your voucher to a property that accepts them and receive a subsidized rent.
With a voucher or certificate, you will generally only pay 30% of your monthly household income for rent. Maximum rent amounts that the owner can charge are designated by the Federal Government and income limits apply. If an owner wishes to charge more than the maximum rent authorized by the housing authority, the tenant may be asked to pay all or part of the difference.
Please call the MAIN CONTACT on each property listing for specific program or property eligibility.
Other Program Details: ARCH affordable housing program
Income Limit Category: Low, Other
Income Limit Details:
ARCH program 2023 Income limits Max 80% limit- $75k-107k, 100% limit- $94k-134k, 120% limit $113k-161k income max bracket for 1-4 people
Amenities

Additional Storage

Cable TV Hookup

Carpet

Community Room
Computer Lab

Covered Parking

Deck or Patio

Dishwasher

Elevator

Garbage Disposal

Non-Smoking Property

Laundry in Unit

Off Street Parking

Pet Friendly

Handicap Accessible Units
Property offers Wheelchair Accessible Apartments
These properties offer apartments that are accessible to persons in wheelchairs or have features desirable and useful to persons in wheelchairs or with mobility impairments. Some properties have apartments that are fully accessible and some have apartments that have been adapted to include accessible features. In accordance with the Fair Housing Act and ADA, all properties that are not specifically exempt will have common areas, pathways and offices that are accessible, or must make arrangements at the property to accommodate persons with mobility impairments. Accessible apartment features vary from property to property, but may include one or more of the following features:
Walk in showers or adapted bath tubs
Grab bars
Hand held Shower
Widened doorways and larger rooms
Lowered cabinets and countertops
Accessible countertops and sink
Accessible appliances
Levered door and faucet handles
Accessible switches and plugs
Lowered peep holes in doors
Hard flooring (non-carpeted)
Visible doorbells, smoke detectors, braille signage and documents

Please call the MAIN CONTACT on each property listing for specific accessibility features available at the property and in the apartments.

Proximity to transit:
Under 1/4 Mile
Background Screening Information
Accepting Comprehensive Re-usable Tenant Screening Reports

✔
Not Accepting Comprehensive Re-usable Tenant Screening Reports

Screening Information and Cost (If Any):
Credit and background screening $45 per person
A comprehensive re-usable tenant screening report (portable report) means a tenant screening report, prepared by a consumer reporting agency at the direction of and paid for by the prospective tenant, and made available directly to a prospective landlord at no charge. Reports are re-usable for 30 days for multiple landlords.
In accordance with Senate Bill 6413 effective 6/9/2016, landlords have the option to either accept or not accept portable reports, and the landlords decision must be included in the landlord's posted rental criteria.
If the landlord indicates its willingness to accept a comprehensive reusable tenant (portable) screening report, the landlord may access the landlord's own tenant screening report, regarding a prospective tenant, as long as the prospective tenant is not charged for the landlord's own tenant screening report.
Bedroom Sizes and Rent Structure
These rent amounts are generally the lowest and highest rents currently reported at this property. Please call the main contact listed above for details and requirements.
# of Bedrooms

Rent Range

# of units
Studio
$1499

-

$1799
2 Unit(s)
1 Bedroom
$1799

-

$2271
143 Unit(s)
2 Bedrooms
$2095

-

$2765
149 Unit(s)
3 Bedrooms
$3017

-

$5543
26 Unit(s)
| | |
| --- | --- |
| Total Units: | Directly Subsidized (Project-Based) Units: |
| 320 Units | 0 Units |
Rent Detail: All 3 bedroom (26) are market / non-ARCH and consist of town homes and Carriage homes. 5 of the additional Carriage homes are 2 bedrooms and market / non-ARCH. 5 of the 2 bedroom apartments are market / non-ARCH. 285 units are ARCH.


This Page was Last Updated March 24, 2023